Goodbye old bag! ~ At last, an alternative to the messy tea bag.
Bistrotea introduces the innovative TeaPod ~ a single use, high-tech tea diffuser with a unique filtration system
that produces a richly flavoured and fragrant cup of tea. Unlike a tea bag, the TeaPod requires no squeezing or
wringing to extract the flavour ~ so no more burnt fingers. Its innovative design also eliminates the need for a
teaspoon as it can be used to stir the tea. Plus, it does not drip tea when you remove it from the cup ~ so no
more mess!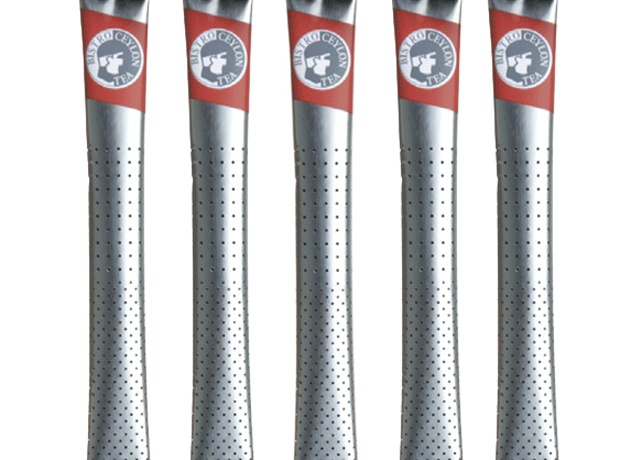 Each TeaPod is packed at point of origin using premium grade, organic tea leaves, harvested, selected and
processed in Sri Lanka (formerly Ceylon) on Fair Trade estates.
Simply put the TeaPod in a cup, add boiling water and stir the TeaPod for a few minutes. Let it stand for a
minute to further infuse and then use the TeaPod to stir in your sugar and milk (if required when making
English Breakfast Tea). When finished, return the TeaPod to its Italian designed, moisture-proof, tear resistant
envelope for recyclable disposal.
The TeaPod is made in Germany from triple laminate food grade foil that remains stable up to 121 degrees
Celsius (FDA certified) and conforms to ISO22000 Food Safety Management Systems.
Twelve different blends are available, so there is a blend of tea to suit all tea lovers!
black tea~ english breakfast ~ earl grey ~ apple cinnamon
red tea~ jasmine lotus ~ strawberry ~ vanilla peach
green tea ~ ginger ~ lemon grass ~ peppermint
herbal infusions~ fruit "goji" berry (caffeine free) ~ herbs n' honey (caffeine free) ~ energy tea (made from
hibiscus, berries and taurine)
Bistrotea TeaPods can be found at several tea and coffee shops and are also being served at hotels, spas,
restaurants, hair salons and beauticians.16 and 32 piece packs of TeaPods and 3 sizes of Mahogany boxes (an
office/barbox, a restaurant/hotelbox and a boardroom/hospitalitybox) full of assorted flavours, can be
purchased from selected retail outlets or on-line, from www.bistro-tea.co.uk